Local Support Blasts ABS towards Global Success
Monday, March 09, 2020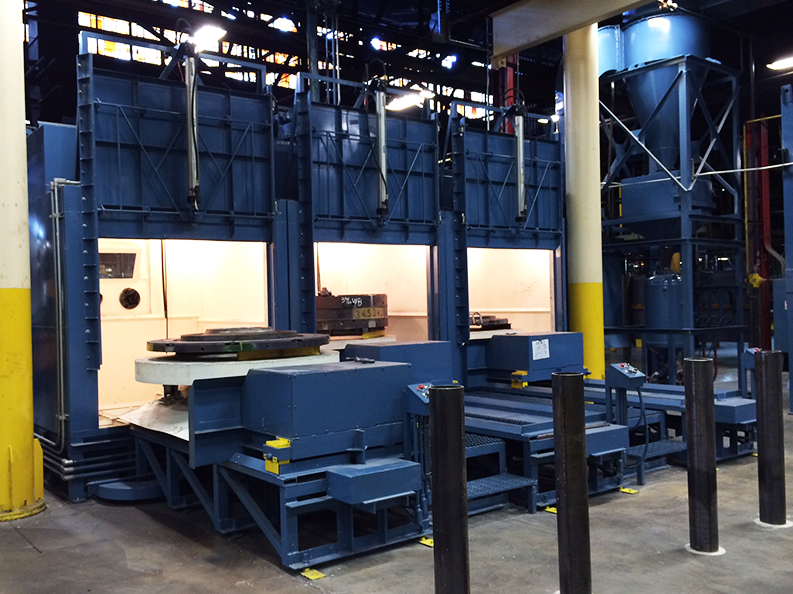 As a company with clients worldwide, Abrasive Blast Systems (ABS) Inc., could operate anywhere. But having been located in Abilene, Kansas since it was founded in 1979, the company wanted to stay.
"We're proud to be part of the Abilene community and wanted to remain here," said Sam Browning, President of ABS. "The company's success over the past 40 years is due in large part to the great people and organizations in this area."
One of those organizations, the Dickinson County Economic Development Corporation (DKEDC), provided assistance to ABS to purchase and improve the real estate the company had been leasing in Abilene. DKEDC, ABS and Dickinson County worked together on a property tax incentive as part of ABS' purchase of the real estate. Browning said the benefit of DKEDC's involvement was the company wouldn't have been aware of how to start the process or where to look.
"DKEDC has acted as a partner to us and made our goals their goals," said Browning. "If we hadn't received the assistance from DKEDC, we probably would have still tried to buy it, but would have missed the opportunity to utilize some of the incentives available to small, growing businesses."
Blast Systems
ABS began providing industrial-grade blast equipment. Since then, the company has developed a reputation for designing high quality, dependable equipment and implementing systems for firms around the globe. It now focuses on the design and manufacture of a comprehensive line of abrasive blast systems and custom equipment for industrial applications. ABS specializes in custom & automated solutions, but also manufactures several lines of standard blast machinery, dust collection systems, environmental systems and replacement parts for the blast industry.
Browning said DKEDC helped identify key infrastructure decisions that will help facilitate growth. That includes assistance with cost-benefit analysis for some long-term projects, identifying state and federal programs to assist with improvements and updates in real estate, industrial equipment and other areas.
"DKEDC helped us stay out in front of the changes that need to be implemented," said Browning.
Happy in Abilene
ABS has been located in Abilene, KS since it was founded and enjoys being part of the Abilene community, said Browning.
"We work with people and organizations around the world and often take for granted the high level of integrity, work ethic, and community support that is inherent with the Abilene area and Kansas as a whole," he said.
Browning said ABS acknowledges their growth as a manufacturing company means more jobs for the community and more outsourcing to other local, small businesses. Additionally, ABS often brings in executives and personnel from many large organizations to see equipment and discuss future equipment projects. Those individuals stay and eat in Abilene and are always impressed with the local community and people.
"ABS is working hard to grow and is encouraged by the fact that growth at ABS will in turn create a positive impact in the Abilene area," said Browning.
Focus on the Future
Browning can't state enough how thankful ABS is for the assistance DKEDC provided. With so many programs available to small businesses to help facilitate growth and strengthen the operation, DKEDC has been instrumental in identifying programs which may be a good fit and assisting through the process of getting proper documentation together, he said.
"ABS is continuing to grow our traditional product line and looking for new opportunities to expand into," said Browning. "Having the opportunity to stay in our existing facility assists greatly because it allows us to focus on growth and not on building or relocating."