Rawhide Portable Corral, Inc.
900 N Washington St • Abilene, KS 67410
US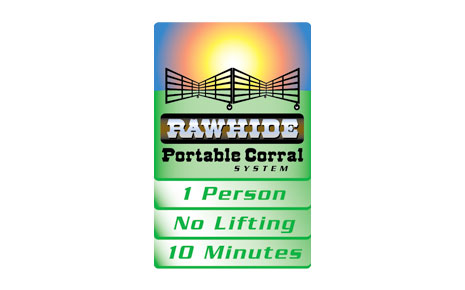 The Rawhide Processor by John McDonald is a portable corral designed to make your work easier and your farm, ranch or livestock production business more efficient. It's an excellent alternative to hauling cattle home to process — you can work on site by yourself without lifting!
In 2002, John McDonald invented and designed the first ever hydraulic portable corral on wheels with multiple pens and a 200 head capacity. Since then we have expanded to multiple corral options and additional features including an increased capacity.