Don's Tire & Supply Inc.
714 S Buckeye Ave • Abilene, KS 67410
US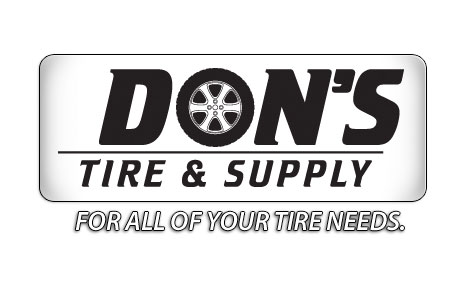 Consider Don's Tire & Supply, Inc. your first step in automotive and tire maintenance. If you are unsure of what kind of tire you want or need, contact us at (785) 263-7838 to speak to a member of our sales staff, or use our Tire Size Finder to browse our full line of competitively priced consumer tires from top tire brands, like Bridgestone, Firestone, and Cooper.
We sell tracks for skid steers, mini excavators, and farm tractors.
Call to discuss your options for commercial tires, industrial tires, farm tires, OTR tires, and lawn mower and ATV tires with a member of our sales staff. "Our staff is specially trained to help you make the right tire purchase based on your specific driving needs. Shop for car, truck & SUV tires now. For the best in commercial tires, Shop for commercial tires now.
At our location in Abilene, KS, our tire technicians can perform tire services that will keep your tires performing as they should well throughout the entire tread life of the tire. Some of our professional tire services include TPMS repairs, nitrogen inflation, tire rotation, computer spin balance, and flat repairs. We always make sure our technicians are using the latest technology to repair your vehicle.
Our ASE-certified professional auto mechanics can restore the drivability to your vehicle with auto repair services for steering and suspension systems, transmission filter changes, brakes, belts and hoses, and more. To keep your vehicle running smoothly we can perform preventive maintenance services that include state inspections, wheel alignments, and lube and oil changes. Check out an online list of the auto maintenance and repair services offered at our location in Abilene, KS. We look forward to serving your automotive repair and tire needs soon.